Thank you for a fantastic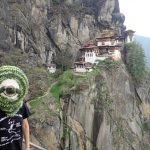 Thank you for a fantastic tour in Bhutan! I could create my own story of the travel. This trip was a very special six night's journey through Bhutan's western valleys, using high end hotels for 4 nights & Dhumara Farm resorts that has very very very! nice view hotel for 2 nights. They offered every modern comfort services for me.
I and friends visited many the rural, cultural, spiritual and natural places and got a lot of experiences in there.
Also I enjoyed many local foods and I loved the boiled mushroom with cheese dishes. I can't eat spicy foods, but every dishes were great in this trip. Finally, I won't forget the hike to the Tiger's Nest that was very hard walking for me but so fabulous. I hope more people will try this.
I can't thank you enough and I'll be back to Bhutan.
Noriko Ikeda
Japan
Our 30-year-long dream to visit the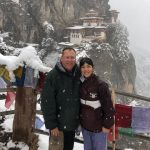 Our 30-year-long dream to visit the lovely Kingdom of Bhutan (a.k.a., the "Happiest Country in the World," advocating for Gross National Happiness rather than GNP) finally came true! Our 7-day stay in Bhutan encompassed Thimphu, Punakha, and Paro in the western part of Bhutan, involving outdoor activities such as hiking and river rafting, but also visits to Bhutanese families, the local farmers' market, archery tournaments (Bhutan's national sport), the national museum, and many temples and fortresses. Each day our guides arranged safe travel, delicious gourmet food, and accommodations that were both attractive and comfortable. The explanations of Bhutan's culture were always thoughtful and insightful. The highlight of our adventure was a pilgrimage through the snow to the sacred Tiger's Nest Monastery. We immensely appreciated the opportunity to deepen our understanding of why this small but beautiful Himalayan country and its people are called the happiest country/people in the world. Thank you, Pema, Sonam and their super Bhutan Walkers & Leisures TEAM.
Best wishes Mr. Kurt Tong, U.S. Consulate General to Hongkong and Macau
Kurt & MIka Tong
USA, Japan and Hongkong
Bhutan is a country of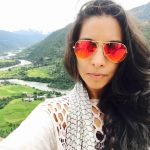 Bhutan is a country of Magic. No look further if you are seeking Beauty, Wisdom, Happiness and Nature. The serenity in the entire landscape and its people make you feel truly at peace. And the connectedness between the Bhutanese and their natural surroundings creates a beautiful harmony and sense of oneness. Whether exploring mountains or monasteries, there is beauty everywhere you look because of how the Bhutanese people honour the land and their religion. It truly is a kingdom of Happiness.
Pema and Sonam make you feel like family through your entire trip, and you couldn't ask for more trusted and endearing guides. I truly feel blessed to have found them!
Sumitra Daswani
Mumbai, India
Pema organized the greatest honeymoon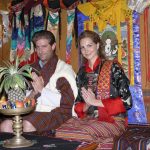 Pema organized the greatest honeymoon imaginable. From hiking and biking to a Bhudist Puja blessing. We will never ever forget Bhutan and Pema's kindness and warmth.
Mortimer Singer
USA
The walking tour made us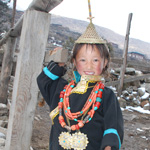 The walking tour made us discover the country sides of Bhutan. The country is so serene, peaceful and untouched. Such a beauty! People we met on the way were so kind and friendly. Bhutan Walkers and her team of guide were so helpful and professional.
This visit will always be the highlight of my travel destination.The way we were welcomed and treated was wonderful and organised and fun. A real walking vacation!
Want to go back again and shout out to the ones planning a trip to Bhutan, you must try the walking and hiking vacation tour packages, they are the best!
Kenneth Bavaria, Maryland
USA
My trip to Bhutan was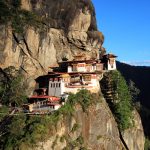 My trip to Bhutan was a blessing and heart pumping with lots of walking and leisure. I needed time to escape the urban lifestyle and busy work schedule. Bhutan is very beautiful with green mountains and nature. During my visit to a local village I saw people working in the farm and they lived happily. They grew rice and fruits in an organic way. The idea of not allowing fishing, generating power from run of rivers were some good sustainable development activities. Countryside houses were build with ram mud and stones, something our modern architects need to understand. One of my Japanese friend shared with me that their ancestors were from Bhutan. I can see some similarities too. Well, Bhutan Walkers and leisure, your services and team were remarkable, thank you so much, please pass my regards to the healer – the monk who did purification ceremony for me, I got cured. I am coming back for a Buddhist pilgrimage.
Nalanda Wijesinghe
Sir Lanka / Canada